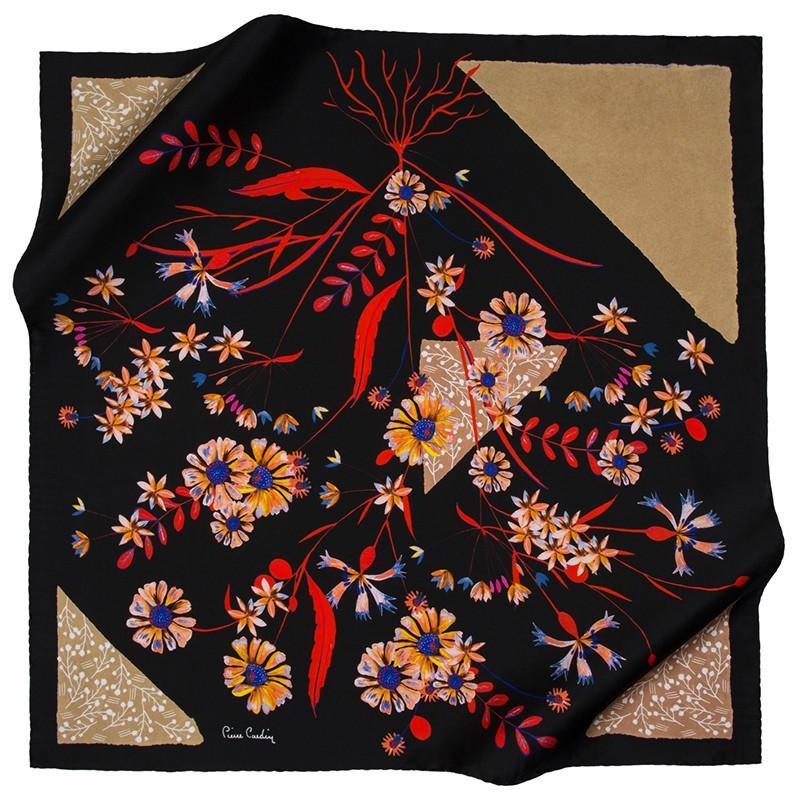 Suriya Women Silk Hair Wrap
The Suriya Women Silk Hair Wrap is made of luxurious silk twill and showcases a stunning Japanese-inspired design. Soft and lightweight, it offers a gorgeous way to accessorize any outfit. Enjoy the added comfort and the timeless look of this elegant hair wrap.
✔ 100% pure silk
✔ Twill weave
✔ 90cm x 90cm
✔ Individually hand-rolled and hand-stitched.
✔ No carcinogenic dye used
✔ Water and stain resistant
This scarf is manufactured by experienced artisans with carefully selected materials of the highest quality.

❥100% pure silk

❥ SILK TWILL weave gives shape, structure and grip

❥ Hand-rolled with hand-stitched hems

❥ Lightweight and breathable

❥ Hypoallergenic

❥ No carcinogenic is dye used

❥ Vibrant, lasting colour with muted shimmer

❥ Water and stain resistant

❥ 36" x 36"/ 90 x 90cm

❥ Made in Turkey
We're committed to delivering an unparalleled experience to all of our clients.
Worldwide Standard Delivery: 10-15 Business Days
Worldwide Express Delivery:  1-3 Business Days
Please refer to our Shipping Policy for more information. Have a question regarding returns? Check out our Online Returns Policy.
All our scarves are 100% genuine silk. As silk is a delicate material, we advise all scarves to be dry cleaned.
Real silk needs care. To preserve the quality of your scarf:
Always wash your scarves according to the label.
Avoid soaking to preserve color.
Do not use petroleum-based cleaners.
Press lightly on the back of the product with a cool iron.
Preserve the beauty of your silk by storing it flat and untied.