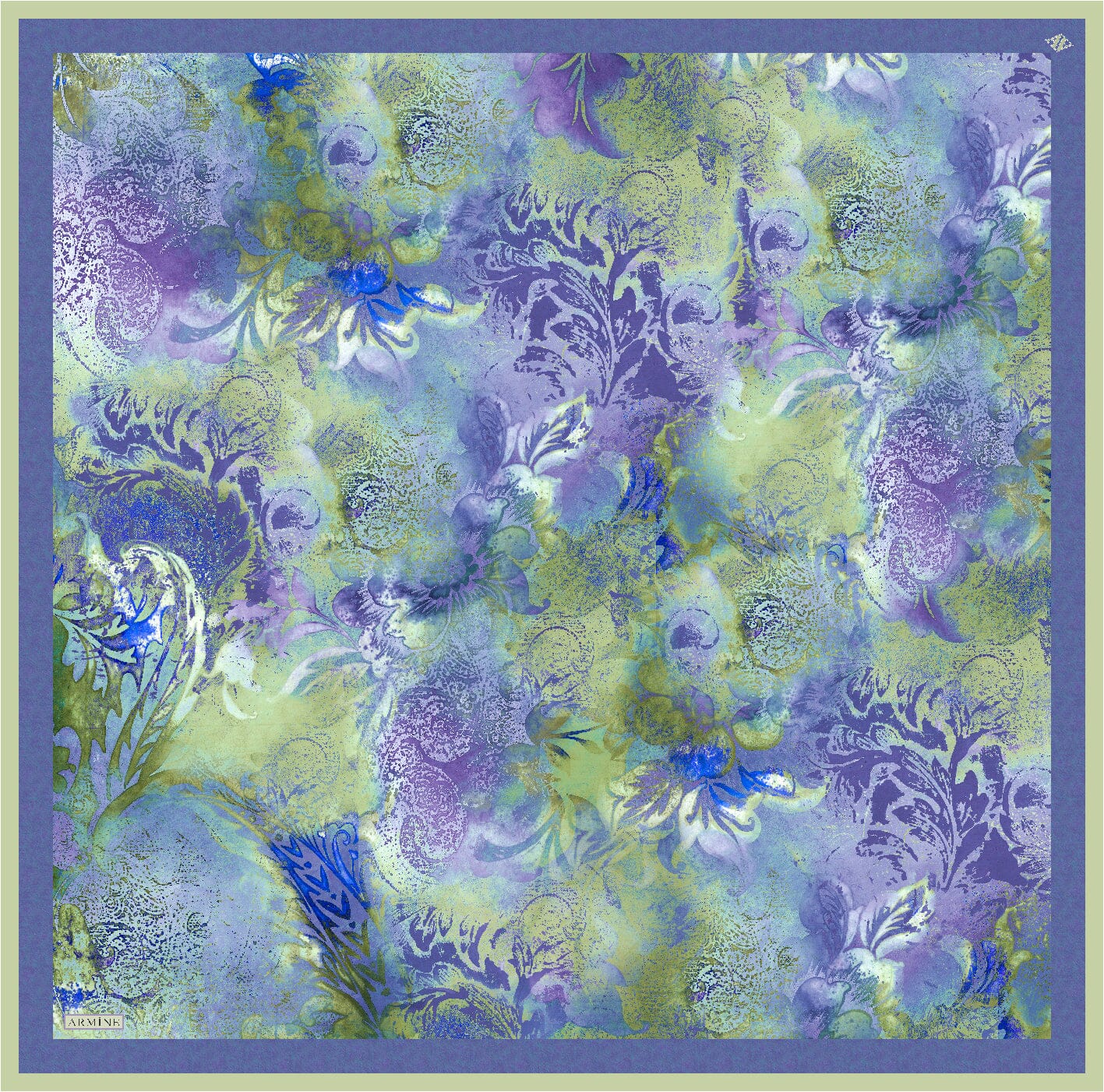 Regina Women Silk Scarf #51
This is the perfect accessory to add a touch of sophistication to any look. Armine Regina Women Silk Scarf captivates with its intricate designer pattern, contrasting colors, and timeless elegance. Crafted from the highest quality silk, this stylish pattern scarf will always be in vogue. Make the perfect statement with this timelessly elegant scarf.
✔ 100% pure silk
✔ Twill weave / Satin weave
✔ 36" x 36 " / 90cm x 90cm
✔ Individually hand-rolled and hand-stitched
✔ No carcinogenic dye is used

Made in Turkey
This scarf is manufactured by experienced artisans with carefully selected materials of the highest quality.

❥100% pure silk

❥ SILK TWILL weave gives shape, structure and grip

❥ Hand-rolled with hand-stitched hems

❥ Lightweight and breathable

❥ Hypoallergenic

❥ No carcinogenic is dye used

❥ Vibrant, lasting colour with muted shimmer

❥ Water and stain resistant

❥ 36" x 36"/ 90 x 90cm

❥ Made in Turkey
We're committed to delivering an unparalleled experience to all of our clients.
Worldwide Standard Delivery: 10-15 Business Days
Worldwide Express Delivery:  1-3 Business Days
Please refer to our Shipping Policy for more information. Have a question regarding returns? Check out our Online Returns Policy.
All our scarves are 100% genuine silk. As silk is a delicate material, we advise all scarves to be dry cleaned.
Real silk needs care. To preserve the quality of your scarf:
Always wash your scarves according to the label.
Avoid soaking to preserve color.
Do not use petroleum-based cleaners.
Press lightly on the back of the product with a cool iron.
Preserve the beauty of your silk by storing it flat and untied.